RiskReact is a service of Realtime Register B.V. with a focus on security threats, cyber intelligence & OSINT.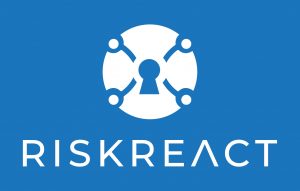 Last year a registrar employee was the victim of social engineering resulting in an unauthorized transfer of a domain name. 
A few months ago, a registrar employee was the victim of a spear-phishing attack, resulting in a DNS hijack. 
A possible solution to counter such issues and other risks is a Domain Name Registry Lock. 
Domain name registry locks are available for many TLDs. They all cover the same basic level of protection. 
Domain name update lock, preventing unauthorized or accidental updates

Domain name deletion prevention

Prevents unauthorized transfers or domain theft

Prevents host updates or deletions 
When we look at our competitors who offer registry locks as a service we observe the following issues; 
No option for secure and encrypted user authentication. 

Domain updates and passphrases are not encrypted.

One size fits all procedure.

Procedures are posted publicly on websites for anyone to read, including social engineers and hackers with malicious intent. 

Low prices. While low pricing is not a bad thing itself, low pricing usually does not provide the highest possible security. 
With RiskReact, we approach the solution from a different angle. 
Our approach is not to offer the cheapest or most convenient solution. With Risk React, we aim for the best custom solution that matches your threat and risk profile. 
In counter-surveillance, a useful strategy is to let unknown surveillance operators know that there are robust measures in place that make surveillance hard and detectable. Such an approach is acting as a deterrence to protect the target. Below I will explain how Risk React can work as deterrence and why it is an excellent solution to protect your high profile domain names. 
Assess the risk (module 1, included in base price)
Together with the client/reseller, we will discuss the potential dangers that a domain name might face and discuss the best possible solution. 
After the decision on what solution is best, we will perform an OSINT and non-intrusive technical scan to determine if the solution matches reality.

If there is a divergence in the assumed risk model, we will inform the client/reseller so we can adjust the solution if required.

Module one also includes a scan for public breached user accounts. In case of detection and in combination with the RiskReact service, we will discuss this first with you as it is usually better to avoid such user accounts and email addresses altogether for security reasons.

Also included for free is the 24/7 Intelligence Monitoring.
Our Enterprise-grade endpoint security engine scans domain names constantly for malware, phishing, APTs, botnets, or if your domain name is blocklisted.
A blocklisted domain name can have a negative impact on your SEO, or worse, your domain name is no longer accessible.
One or multiple authorized users (module 2)?
Depending on the setup and organization of the client/reseller, it might be advisable to add more authorized users to add more flexibility. 
For example, we have a client where both the CISO and CTO have to approve the changes. 
Out of band, out of the box (module 3). 
We understand that in some cases, like a domain name that is part of a critical internet infrastructure requires a lot more added security and a different set of protocols and perhaps different communication channels. 
For example, it might be necessary that communications are done through an encrypted decentralized communication protocol.
Such options can all be discussed, so surprise us!
SOCMINT (module 4).
Social media is great for branding until you become the target of activists or worse, hacktivists.

RiskReact can monitor social media, and our CTI analysts will inform you of possible threats. Being alerted of such events at an early stage allows you to deploy possible mitigation responses.
Brand monitoring (module 5)
Make sure that you are aware of typo or homograph domain names.
Typo or homograph domain names are often used for spearphishing attacks.
Our system will alert you regarding newly registered domain names that impersonate your brand or might infringe on your intellectual property.
Public breached and leaked database assessment and monitoring (module 6)
RiskReact monitors domain names and PII provided by the client/reseller by checking public breached databases and publicly-leaked databases. These databases are updated almost weekly. When we discover the submitted PII in a breach/leak, we notify the client/reseller. 
Be advised we need to comply with the GDPR, and the service mentioned above has some restrictions.
 Dark web Research (module 7)
Dark web research is an excellent way to detect possible threats arising from the dark Web. 
Such research includes the detection of exploits used in the wild or leaked information. Naturally, analyzing a part of the Internet frequented by individuals trying to stay out of the spotlight is a more difficult task than traditional measurement campaigns conducted on the regular Web.
For more information, contact our support team to discuss your potential domain name risks and solutions!